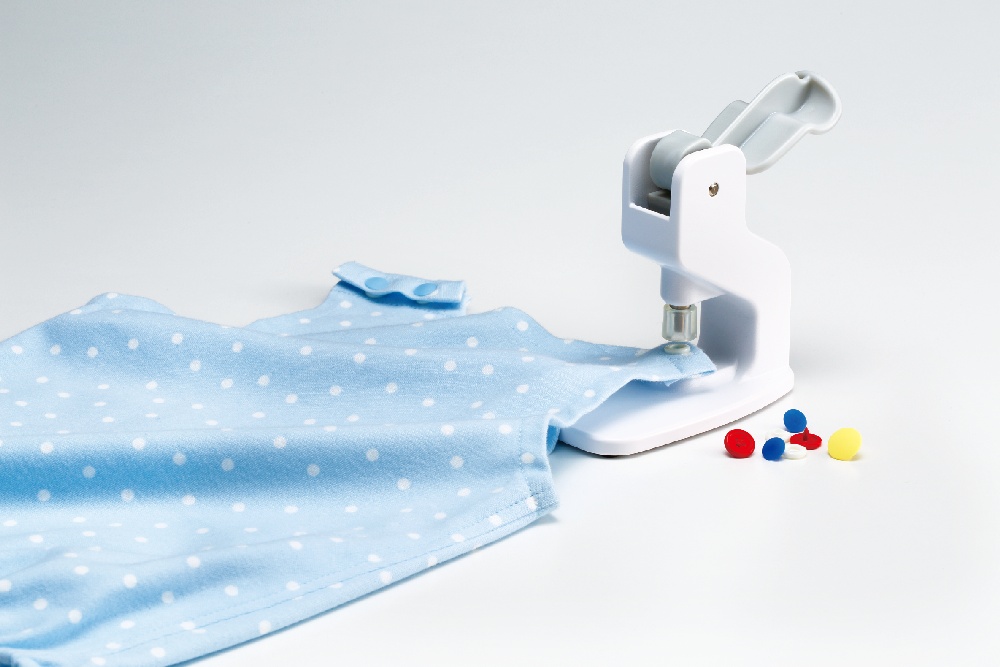 The natural evolution of our best-selling HandyPress, the Tabe-top press was conceived with amateur and semi-professional fashion designers and creators in mind. It is inspired by our entry-line industrial table-top press. It keeps all the advantages of our original Handy Press:

1) Sturdy: Built with high quality materials and carefully put together
2) Precise: always hits the center of the stud. Say goodbye to misalignments, uneven presses or bad attachment!
3) Simple: No adjustments needed, no extra tools. Maintenance free!
4) Cute! Compact!
5) Versatile: With a quick change of dies, PlaSnap can be used for 9mm, 11.5mm and 13mm +Snaps.
The table-top and lever-operated design eliminates hand fatigue for heavy users and allows for quicker operations. Especially useful for iterating on designs and C2C platform creators with larger volumes.
Used together with our own +Snaps, PlaSnap ensures industry-grade reliability and durability for your sewing projects. Whether you are sewing enthusiast or a professional designer, PlaSnap will make your home-made clothes look even better and help you iterate on your designs faster.