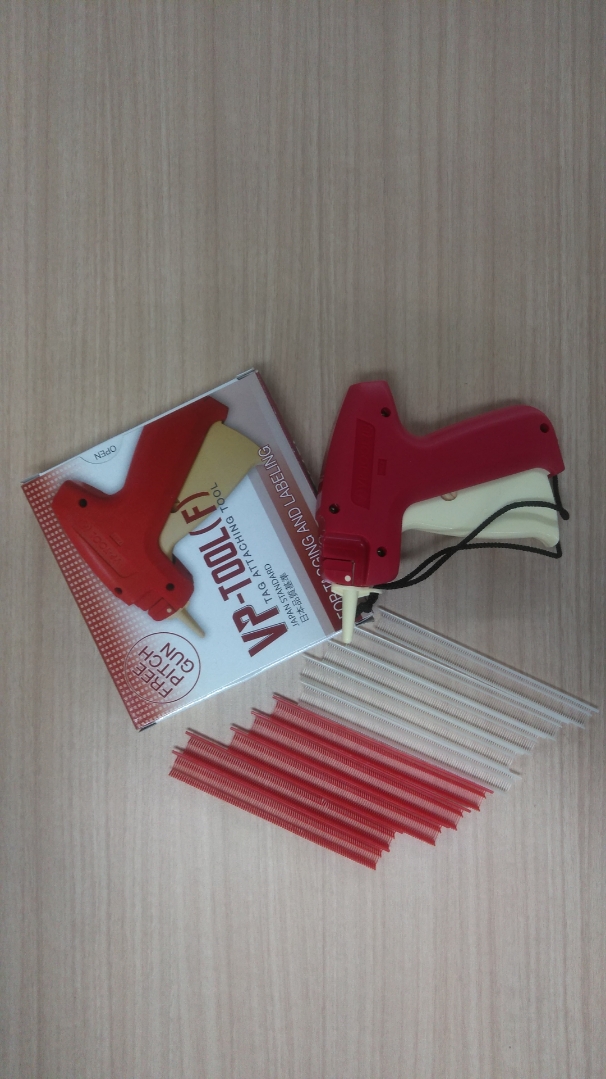 The VP-F Basting Gun is an industrial-grade tagging (or free pitch) gun. It uses short pins (5mm) making it the ideal companion to quilters.
- Ideal for quilt sandwiches and quick fixes
- Small, extra-fine needle is gentle on fabric
- Pins available in several colors (black, white, blue, red, yellow – MOQs may apply)
- Spare needles available
Normally used in industrial environment, the VP-F is sturdy and very well put together. It offers long durability of more than 450,000 shots!