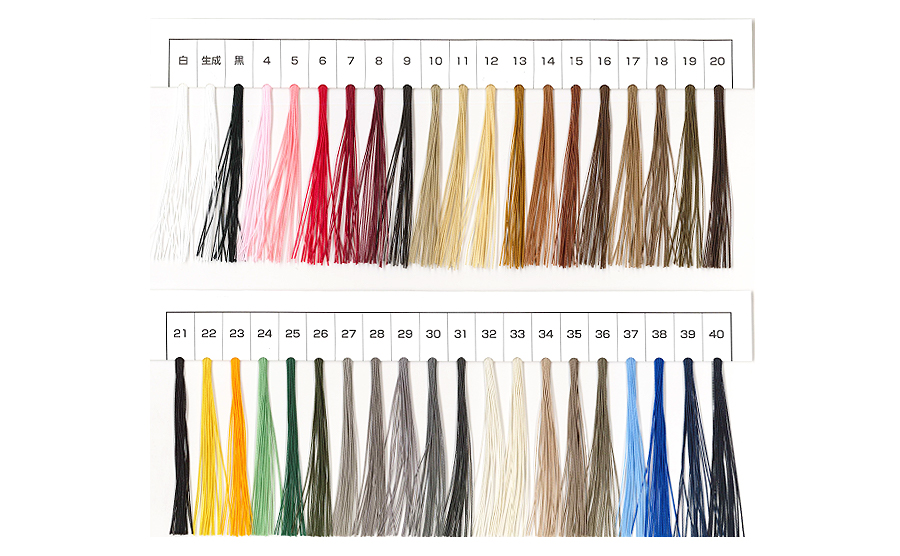 MBT is the breakthrough inner bonded sewing thread researched and developed over many years by the team behind Vinymo. Bonded on the outside as well, MBT is easy to sew, dye-finished and environmentally friendly. MBT can be made either in polyester, which is extremely rare, as well as a more traditional nylon 66.
MBT is Certified OEKO-TEX® standard 100
Characteristics
● Enables beautiful sewing finish while maintaining the appearance and texture of a standard polyester filament.
● Made with the utmost care. No risk of resin gumming up the insides of the sewing machine.
● Smooth 2-needle multi-directional sewing (no thread breakage due to needle overheating)
● No snarl, perfect loop formation, no stitch skipping,
● No fraying guarantees a stress-free needle threading.
● Comes in 30 new colors!
Specification:
Count Structure Thread Length Color Tensile Strength (N)
#40 110dtex/1×3 2,000m 80 colors 20
#30 167dtex/1×3 2,000m All colors 32
#20 255dtex/1×3 2,000m All colors 48
#8 167dtex/2×3 1,000m All colors 63
#5 280dtex/2×3 1,000m All colors 102
#1 280dtex/3×3 600m All colors 149
#0 280dtex/4×3 450g(1,200m) All colors 205
#00 280dtex/6×3 450g(800m) 9 colors 306